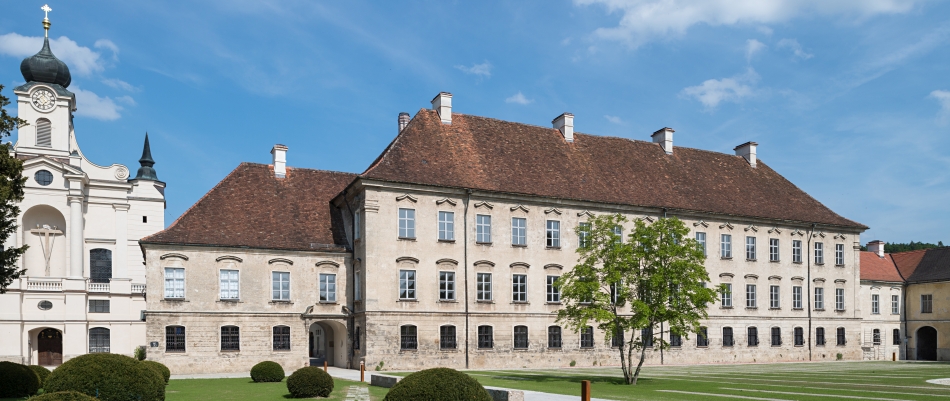 TUM Science & Study Center Raitenhaslach
Nestling in the beautiful Bavarian landscape flanking the river Salzach, the former Cistercian monastery Raitenhaslach exudes inspiration and historical charm. After extensive restoration work, the monastery's late-baroque prelate's wing has been developed into a hub of international academic discussion – the new Science & Study Center of the Technical University of Munich (TUM).
With some 1,000 square meters of space, the center offers TUM scientists, staff and students seminar and study rooms in a range of sizes. The TUM Science & Study Center also welcomes third-party use.
A place of interaction and academia
"Creating sustainable internationality means connecting your homeland with the world. Raitenhaslach is part of our Bavarian homeland withstanding cultural tradition, while Burghausen is a unique, open-minded center of science and industry. This is, therefore, the ideal place both in terms of location and partners to develop a top-class, internationally-visible academic brand. Aside from being well-informed about Europe, Asia and the USA, the university administration must also know its way around Bavaria, where the university's roots run deep." (Quote by President Prof. Dr. Dr. h.c. mult. Wolfgang A. Herrmann)
Video: The TUM Science & Study Center Raitenhaslach
President Prof. Dr. Dr. h.c. mult. Wolfgang A. Herrmann introduces the new TUM conference center (video in German):